Discover Broumana and the stunning surroundings
Start collecting memorable experiences with the Grand Hills luxury hotel.
Broumana/Brummana is one of Lebanon's main summer resorts due to its relatively cool climate. Sitting on top of a pine-forested hill, the town offers visitors spectacular views over Beirut, the Mediterranean coast, and the surrounding mountainous area. It attracts many Lebanese for day and weekend trips.

Broumana, situated in Matn district, is centrally located in Lebanon. Broumana is 750 meters above sea level and is a 25-minute drive from downtown Beirut. Matn is well known for its entertainment activities and its closeness to a variety of attractions from the beach, shopping malls, night life to the mountains.
Traveling to Broumana
Our Concierge will be glad to provide you with information on flight connections. Furthermore, we will be pleased to organize a limousine transfer to the airport upon request.
Visas entitlements to Lebanon are as follows:
GCC and Jordanian visitors are entitled to having a 3 months touristic visa extendable up to one year. Other nationalities are entitled to have a 1 month touristic visa extendable up to 3 months.
*Terms and conditions may change according to government regulations.
**Grand Hills Broumana takes no responsibility for the correctness & validity of this information.
Broumana's History
'Broumana' is most likely derived from the Aramaic language, meaning "House of Roumana" - god of Air, Storm & Thunder. It was believed that "Rammana" lived here and thus the village became known as "Beit Roumana" or "House of Roumana", which later changed to Broumana.

For the past 150 years, Broumana witnessed a cultural and social development led by the European's presence, which has been crucial to its growth and brought a new lifestyle which paved the way to an elevated sanctuary where hospitality flourished.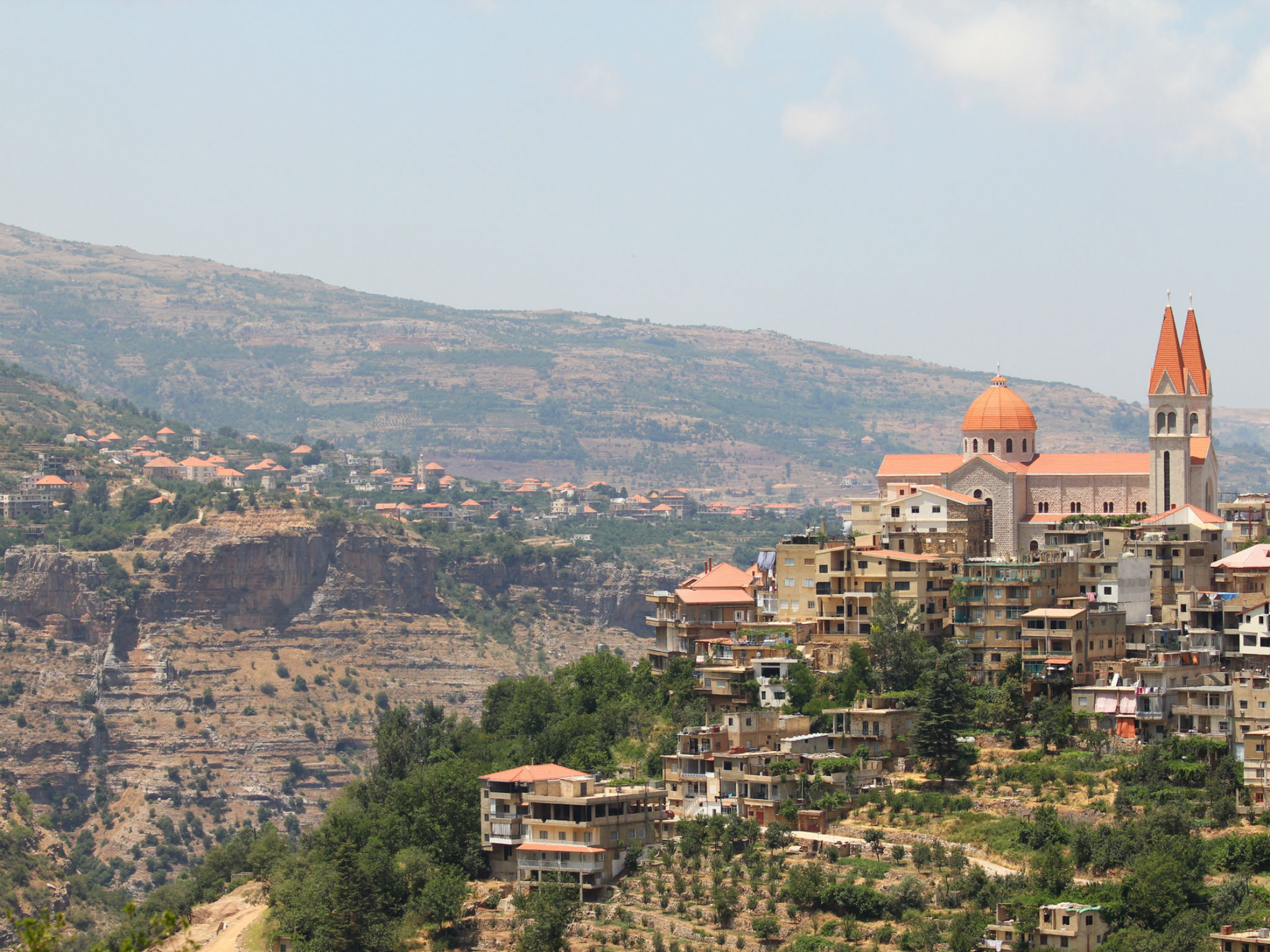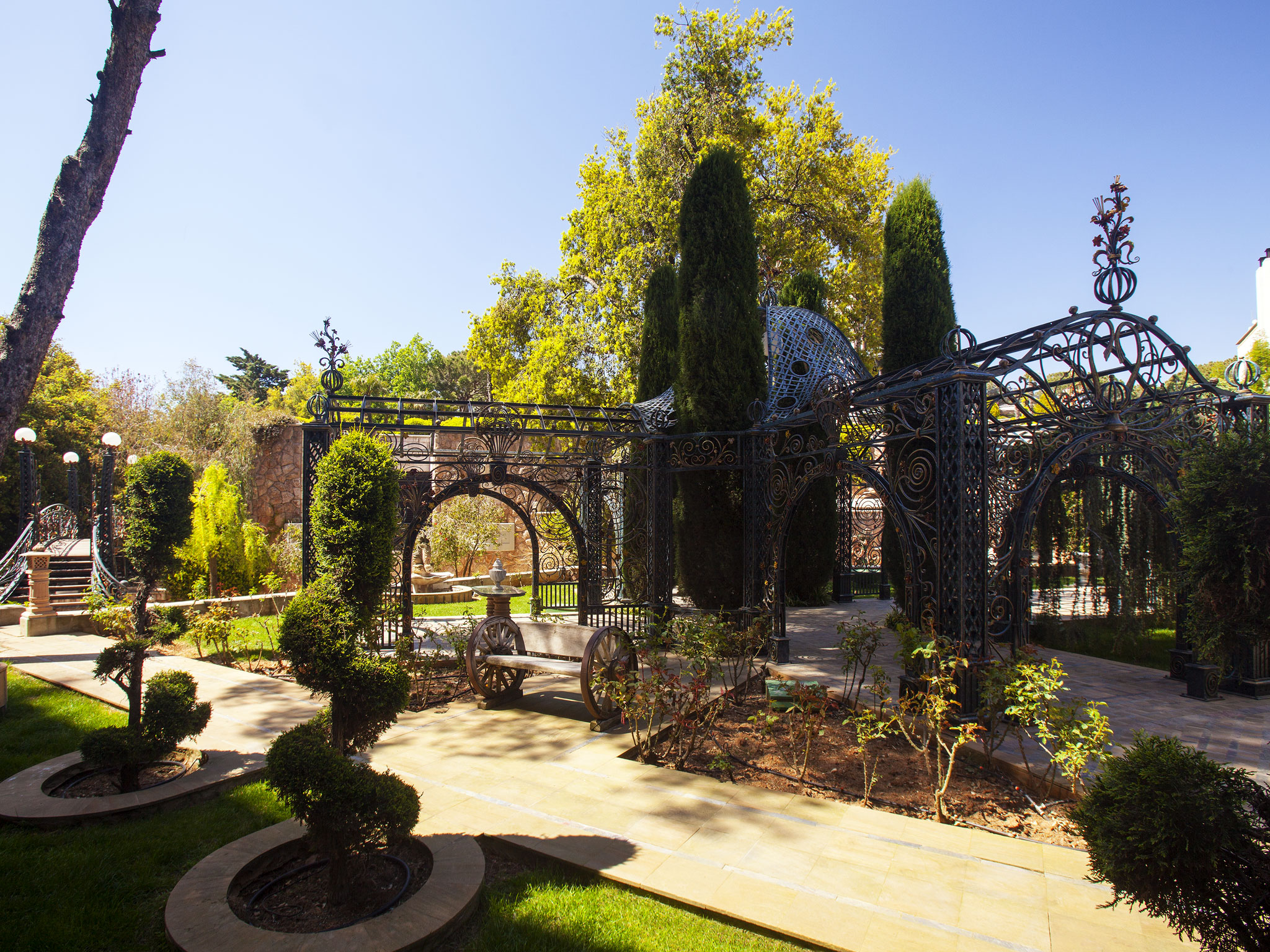 Ideal climate for summer
Broumana also attracts thousands of Arab tourists from the Arabian Gulf every summer, eager to escape from the hot and arid climate. The population of Broumana rises to about 60,000 during the summer months, from a low of about 15,000 in winter, when the weather is cold and often snowy.
Our recommended excursions
Our Concierge recommends the following sightseeing highlights in Lebanon.
Our concierge has put together their top sightseeing highlights in Lebanon for you to explore. We are happy to help you with the detailed excursion planning.
If you need a rental car or limousine with chauffeur services, our Concierge will be delighted to assist you. Our Concierge and Doorman will also be happy to assist you in arranging a taxi.
How To Get Here
Unable to find directions, please try again.
Beiteddine Palace
Beiteddine palace was built by Emir Bashir Shihab II from 1788 -1818. Afterwards, the Emir took some actions to keep his castle a one-of-a-kind. It was the Emir's residence until 1840. Later, the grandiose palace was used by the Ottoman authorities as the government residence. Under French mandate following World War I, it was used for local administrative purposes. The General Directorate of Antiquities restored the palace after it was declared a historic monument in 1934. After independence in 1943, the palace became the summer residence of the President of the Republic.
Baalbeck
Baalbeck holds some of the best preserved Roman ruins in the country, known as "Heliopolis". Situated in the Beqaa valley, the temple was a place of worship for Jupiter, Venus, and Bacchus. Long before the Romans conquered the site and built their enormous temple of Jupiter, and even long before the Phoenicians constructed a temple to the god Baal, there stood a Baalbek - the largest stone block construction found in the entire world. Enjoy a stunning walk towards the Roman ruins from Beit Mery. Some people say that "the village is a paradise, located between the sky and the ground".
Mar Chaaya
As you head uphill, a five-minute drive will take you to the radiant green valley, where you'll find a small chapel "Mar Chaaya" on your right hand side, as well as an organic market with fresh produce and a zoo with all kinds of domestic animals. Kids will love watching the animals prance around.
Downtown Beirut
Continuously inhabited since the 15th Century BC., Beirut was named after the underground water wells. The city accustomed itself to a variety of different cultures thoughout history including Phoenician, Hellenistic, Roman, Byzantine, Arab, Crusader and Ottoman. Deeply mixed in culture and ethnical backgrounds, Beirut was joined to the Roman Empire and held a prestigious law school at 14 BC where Rome's most famous jurists taught. Enduring several wars and falls of empires, the last being the civil war in 1990, the city refuses to give up and rises again with complete renovations.
Mouawad Museum
Mouawad Museum is an archive that brings together Oriental and Occidental cultures dating back many centuries. The palace was originally built by the Lebanese politician Henri Philippe Pharaon in 1911 before it was turned into a museum in 2001 by the successful Lebanese businessman Robert Mouawad. You won't fail to notice his obsession with Islamic Art and wooden panels dating from the 19th century while walking among his collection of books, Chinese porcelain, ceramics, Byzantine mosaics, Roman marble sculptures, jars, preserved manuscripts, and precious stones.
Distances to various attractions
Attraction | Distance
Mar Chaaya Convent
2km | 5min
Sea Side Coast
15km | 20min
Beirut National Museum
16km | 30min
Beirut's Historical Centre
20km | 25min
Robert Mouawad Private Museum
20km | 25min
Attraction | Distance
Jeita Grotto
24km | 30min
Teleferique & Sea Side Entertainment in Jounieh
25km | 35min
Casino du Liban in Maameltein
28km | 40min
Ski Slopes in Zaarour
30km | 45min
Historical Phoenician City in Byblos
42km | 45min
Attraction | Distance
Ski Slopes in Faraya
46km | 1h
Beiteddine Palace
55km | 1.15h
Historical City in Sidon
59km | 1h
Cedars Reserve in Barouk
78km | 1.30h
Baalbeck Historic Roman Temple & Ruins
80km | 1.30h